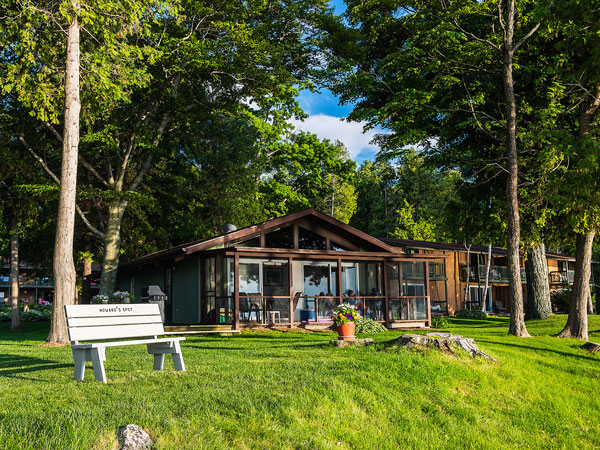 Beachfront three-bedroom cottage – one king, one queen, and two twin beds
Two full baths – shower in the master and a tub in the second bath
Central air and heat
Screened-in porch
Fireplace
Living room and dining room
Full kitchen including a refrigerator, microwave, dishwasher, and stove/oven
Satellite TV
Wi-Fi
Complimentary sweet rolls and coffee served daily
Access to all resort amenities
The Shallows Resort
7353 Horseshoe Bay Road
Egg Harbor, WI 54209
Photo Gallery
On small screen it is necessary to scroll horizontally to view entire table.
 2019 Base Rates
Shallows Cottage
[table id=6 responsive=scroll/]
Three-night minimum stay during the summer season. Above rates include two people. Add $20 for each additional adult and $5 for each additional child (17 and under).
Please review our cancellation and other policies prior to making a reservation.
A 40% deposit required for all accommodations.
*Note: Labor Day weekend, Columbus Day weekend, and Fall Fest weekend are at the summer season rate. Rates are subject to change.